7th Annual Festival of Enlightenment A Success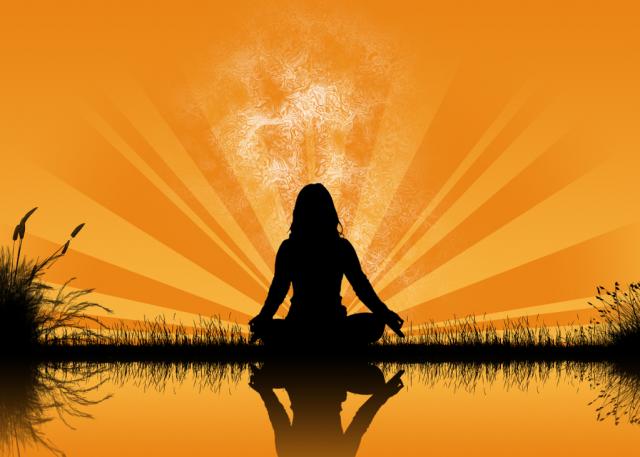 On March 21st the Student and Culinary Arts Center was home to much discussion of energy, balance, and wellbeing. The 7th Annual Festival of Enlightenment welcomed many students and guests who were seeking to learn more about themselves and the world around us.
The event was host to five speakers and several vendors, providing activities and talks aimed to enlighten visitors to a more natural approach to living. You could have a psychic read a crystal ball or perhaps you could look for answers with numerology. There was also a labyrinth visitors could wander through as a walking meditative activity. This event attracted people of many different faiths and backgrounds but all shared a common mindset of openness; ready to ask questions and accept alternative points of view.
The Festival serves as a fundraiser for Henry Ford College's WHFR radio station, bringing in funds via admission and a raffle to support the non-commercial station. Mike Holloway, who produces the event with Lynn Grunst, characterized this year's event as "fantastic" for the station. "We raise more money every year." he said. The Festival is just one of several upcoming fundraisers for the station.
For those who attended or those who wish to learn more, you can tune in to 89.3 FM for Metaphysically Speaking with Mike Holloway on the third Tuesday of the month at 1 p.m. As the Festival's inspiration, the radio show explores many of the same topics as the Festival. M
Share it now!