Alabama Shakes Wants To Give You All Their Love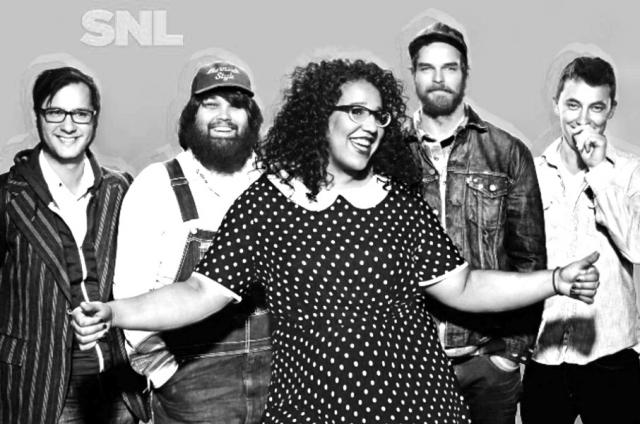 It's not often I come across new music on Saturday Night Live. SNL is usually home to mainstream bands and household names. So color me surprised when on February 28, a band called Alabama Shakes graced the stage of studio 8H and blew my mind.
Alabama Shakes is a band out of, wait for it, Alabama that is on tour promoting their new album "Sound & Color", due to be released on April 21. The music is a blend of heartfelt blues and rockabilly antics that will make you want drop everything and move to Austin, Texas to serve drinks at an old bar with worn wooden counters and grizzled customers. The band's last album "Boys & Girls" was released in July of 2013, earning them Grammy nominations and heaps of praise. The new album is highly anticipated and, if their performance on SNL is any indication, it will be tremendous.
The two new songs previewed on SNL were called "Don't Wanna Fight" and "Give Me All Your Love". The band has a great sound and serves as a solid foundation as leader singer Brittany Howard seems to hang on for dear life as she belts with all the emotion and desperation love and loss can give you. As if her talent wasn't overwhelming enough, she does this while playing guitar.
If you could blend together the soulful crooning of Sharon Jones and the Dap Kings with the folksy toe tapping of Robert Plant and Alison Krauss' album "Raising Sand", you'd have Alabama Shakes. I recommend dipping your toe into the pool by checking out both of the new singles. Who knows! You might be sending me a postcard from Austin.
Share it now!