Club News - HFCC Astronomy Club Attends the 10th Annual Great Lakes Stargaze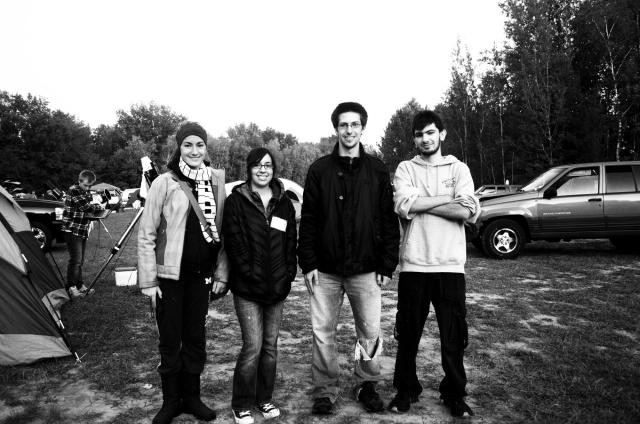 This weekend in Gladwin, Michigan, astronomers from the Michigan area got together for a star party. The Great Lakes Stargaze is a big event for astronomers, astrophotographers and astronomy professors. Two members from HFCC's Astronomy Club were able to attend: physics major, Hassan Bazzi, and myself, Marissa Villanueva. Roughly 150 people attended the star party and many events were held during the three-day campout.
There were astronomy-related shows and lectures and business were able to sell their stargazing wares to attendees during the daytime. Come nightfall, attendees wandered the campsite looking through various telescopes and learning tons about the universe in the process. Ford Amateur Astronomy Club member Doug Bauer was thrilled to show us different nebulas, clusters, and the Andromeda galaxy.
On the last evening of the stargaze, door prizes were given out in a first-come-first-serve fashion. HFCC student Hassan Bazzi was called in the midst of the drawing and he was able to walk away with a new tripod for his camera, which was perfect for astrophotography. A group photo was taken of all who attended Adults were awarded for best photograph and kids were given prizes for a fishing contest.
The stargaze was a great opportunity to meet people who share a passion for astronomy and also to learn more about space, stars, the Milky Way, and much more. HFCC's Astronomy Club attended this event last year as well, and plans to attend again next year.
For more information about the astronomy club and other events planned this year, contact the club at info@hfccastronomy.com.