HFCC Athletic Department Welcomes New Coaches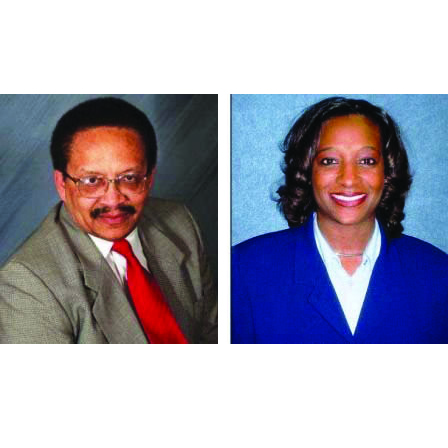 The HFCC Athletics department recently hired two coaches for the 2012-2013 school years. Larry Gipson is the new volleyball coach and Leslie Williams is the new women's basketball coach.
Garry Gipson, who has 21 years of experience as a volley ball coach, was the head coach at Wayne County Community College (WC3) for eight years in which he recreated the program from scratch. He was responsible for attaining the equipment and uniforms as well as formulating the schedule. 21 of his players received scholarships to four-year institutions while under his leadership. Eastern Michigan named him the Coach of the Year in 2005.
Gipson was the head volleyball coach at Southfield Lathrup High School for three years before he worked at WC3. He earned an associate's degree in Business Management from Sinclair Community College in Dayton, Ohio, and an undergraduate degree in Business Management from Central State University in Wilberforce, Ohio.
"I'm looking forward to the challenges of the upcoming season and working with our returning players. The Michigan Community College Athletic Association (MCCAA) is one of the better community college leagues in the country, and I think HFCC and the administration are positioning themselves to be competitive within that environment. I'm pleased to be a part of Hawks Athletics," said Gipson.
Leslie Williams has more than 20 years of experience coaching basketball at the K-12 and college levels. She began as the assistant women's basketball coach at Albion College from 1991-1992. She later served as the head coach at Olivet College for a year. She has also worked at the American Youth Basketball Tournament, the Amateur Athletic Union and University High School in Normal, Ill. She most recently was the head coach of the girls' basketball team at Wayne Memorial High School for five years.
Williams earned a full four-year athletic scholarship at the University of Michigan by playing on the basketball team. During her senior year, Michigan advanced to the second round of the National Collegiate Athletic Association (NCAA) Women's Basketball Tournament. She attained an undergraduate degree in General Studies in 1990. She graduated with an MBA from the University of Phoenix last year.
"I'm really excited about the opportunity to make an impact on the athletic program, develop the student-athletes athletically and academically, and assist on putting HFCC's athletic program on the map even more," said Williams.
Williams created a 3D (desire, dedication, discipline) philosophy during her prior coaching years and plans to implement them at HFCC. She has high standards for academic excellence which aids the creation of productive student athletes who make positive contributions to society. Williams is an advocate of community service and is an active member in the Delta Sigma Theta Sorority and Jack and Jill of America, Inc.
"We are excited to add Coach Gipson and Williams to our talented coaching staff. Both have demonstrated their commitment to developing student-athletes on the court, in the classroom and in the community. I look forward to working with them for many years to come," said HFCC Athletic Director Rochelle Taylor.
Share it now!